Rx Pad
Improving the Health of Your Clinical Practice
[Video] Debridement: Learn How, When, and Why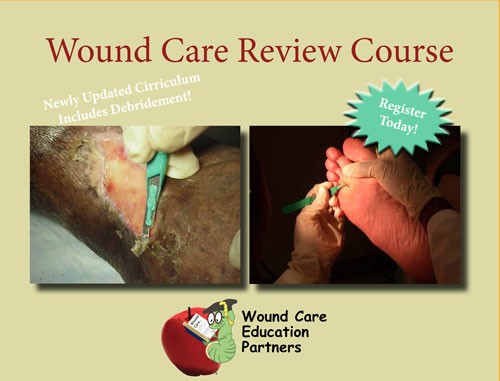 We have big news to share with you...
We want to let you know about a brand new update to the Wound Care Review Course.
Now, if you aren't yet familiar with our Wound Care Review Course, it is an accredited course offered in a classroom setting and also as an online course. The course provides a thorough review of the mechanisms of wound healing and treatment modalities. We are not going to get into every module of the course curriculum right now, but you can click here to find all the details.
The update that we want to tell you about today is in regards to the classroom course. A brand new module and practicum was just added to the course curriculum. Watch this short video to learn all the details.
The new lecture module is titled "Debridement: How, When, and Why." The lecture module describes:
Methods of debridement
When a wound may need debridement
Safety concerns related to debridement
The hands-on practicum that follows the lecture will allow you to gain hands-on practice with debridement tools and techniques.
If you are reading this before January 23, 2015, we invite you to join us in South Carolina at the Piedmont Medical Center where we are introducing this new module and practicum. And, to make it even better, the host location, Piedmont Medical Center, reduced the course fee to only $100! That's only $100 for the full 8.5 hour Wound Care Review Course! Click here to register now while spots are still available!
If you are reading this after January 23, 2015, click here to see the calendar of upcoming courses, or email This email address is being protected from spambots. You need JavaScript enabled to view it. to request a course at your facility. And remember, if you're on a tight budget and do not want to travel, the online version of the Wound Care Review Course is available now, and the updated modules will be added later this year. Click here to find more details about the online version of the Wound Care Review Course.
We look forward to seeing you in class!
Stay Informed
When you subscribe to the blog, we will send you an e-mail when there are new updates on the site so you wouldn't miss them.
Comments
No comments made yet. Be the first to submit a comment