---
Benefits of Wound Care Certification for Nurses and Physicians
This course provides educational instruction to students who are studying and preparing for a wound care certification exam. 
IMPORTANT NOTES: After attending this course you will not be certified in wound care - you will have completed the educational component as is required by many certifying organizations. If you are planning to sit for a wound certification exam please check with your certifying organization of choice prior to taking this or any course, to be sure that you meet their requirements to sit for a certification exam. Each certifying organization has their own criteria, and sometimes those criteria change without notice. 
(Note: This course is also a great refresher for those seeking wound care continuing education (CMEs/CEUs). 
Course Objectives
The primary purpose of this wound care course is to educate in all disciplines on core anatomy, wound healing physiology, wound etiology and interventions.
The second purpose of the program is to review the major sanctioned and cutting-edge techniques and alternatives in advanced skin and wound care management principles.
The third purpose is to provide a course designed to prepare the learner for the major wound care certification exams in the marketplace today. 
Earn Wound Care Continuing Education Credits
This course also serves as a wound care refresher course for those seeking continuing education (CME/CEUs) in wound care.
License types eligible for continuing education credits or CMEs include: MD, DO, RN, LPN, APRN, CNA, RCP, CRT, RRT.
Why Choose Our Wound Care Certification Training? 
This course is a hybrid of online learning + 1-day live classroom session to maximize student learning and minimize travel expenses. Nurses and physicians who take our wound care certification prep course should find themselves overprepared to sit for a wound certification exam. 
The training package includes: a 15 credit hour study guide-based precourse, a study guide textbook (a $57 value), plus 10.5 hour classroom day with hands-on debridement. Students also receive a repeatable certification practice exam to prepare for the actual certification exam through the certifying organization of your choice.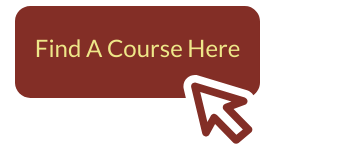 or, Use the PDF Registration Form
Wound Care Training - What's Included
25.5 total CME/CEU hours

15 hours study guide pre-course
10.5 hours of livestream webinar-based learning 

9 lecture modules
Debridement-specific lecture + hands on practicum
A final exam

Textbook: Wound Care Certification Study Guide, 2nd Edition, a 350-page study guide that includes a post-course exam complete with answers and explanations. You will receive the ebook version and print book version (a $114 value)
Certificate of course completion
CMEs or CEUs for eligible license types included at no additional cost.
Your access to the study guide precourse content never expires.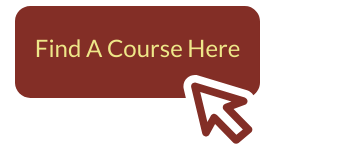 or, Use the PDF Registration Form
To schedule a live course at your facility email Jaclyn Mackey, COO: This email address is being protected from spambots. You need JavaScript enabled to view it. or call 561-776-6066.
Study Guide Precourse - Table of Contents 
Chapter 1

Chapter 1 from the study guide is not included as part of this online module educational content as it is purely introductory, covering only the process of becoming certified in wound care. Educational content for this online course begins with Chapter 2 of the study guide. 

Chapter 2

Cell Structure and Function
Quiz

Chapter 3

Chapter 4

Cellular Components in Wound Healing
Quiz

Chapter 5

Physiology of Wound Healing
Quiz

Chapter 6

Pathophysiology of Wound Healing
Quiz

Chapter 7

Patient Preparation and Education
Quiz

Chapter 8

Chapter 9

Chapter 10

Chapter 11

Chapter 12

Nutrition and Wound Healing
Quiz

Chapter 13

Wound Bed Preparation & Advanced Technologies for Wound Healing
Quiz

Chapter 14

Venous Insufficiency Ulcers
Quiz

Chapter 15

Chapter 16

Arterial Insufficiency Ulcers
Quiz

Chapter 17

Chapter 18

Pressure Ulcer Prevention and Skin Care Issues
Quiz

Chapter 19

Diabetic Ulcer: Diagnosis and Management
Quiz

Chapter 20

Off-Loading Diabetic Foot Ulcers: Orthotics
Quiz

Chapter 21

Dermatology Review and Unusual Wounds
Quiz

Chapter 22

Managing the Wound Patient: Surgery, Debridement, Grafts & Flaps
Quiz

Chapter 23

Pain Management and Psychosocial Issues Related to Wound Care
Quiz

Chapter 24

Chapter 25

The Role of Physical Therapy in Wound Care
Quiz

Chapter 26

Hyperbaric Oxygen Therapy
Quiz

Chapter 27

Wound Documentation and Legal/Ethical Issues in Wound Care
Quiz

Chapter 28

Regulatory and Reimbursement Issues in Wound Care
Quiz

Chapter 29

Evidence-Based Practice and Research
Quiz

Chapter 30

Chapter 31

Highlights of National Treatment Guidelines & Quality Reporting in Wound Care
Quiz 
Certification Practice Exam 
You can take this practice exam as many times as you need to prepare for your wound care certification exam. There is no time limit on your exam attempts.  The exam is also not graded.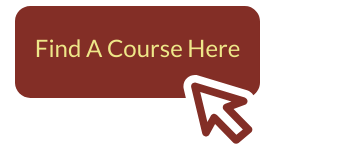 or, Use the PDF Registration Form
Livestream Webinar-Based Course Overview
Module 1: Wounds... Disruption of Skin Integrity
Learn wound care anatomy and classification; learn how to approach each patient with regard to their particular desired outcomes; learn how wounds heal; discuss the biochemical processes and bio-films. 
Module 2: Wound Evaluation, Assessment, and Documentation
Learn how to approach the wounded patient, taking a systematic approach. 
Module 3: Bio-film and the Chronic Wound
Learn how to use bio-film in respect to chronic wound care. 
Module 4: Pressure Ulcers: The Wound Previously Known as Decubitus
Pressure injuries; practical aspects of wound care and hyperbaric medicine. 
Module 5: Management of Lower Extremity Ulcers
Learn the causes, disease processes; taking a systematic approach to wound management.
Module 6: Skin Cancer & Other Diseases with Skin Manifestations
Learn how to identify and manage skin cancer and other diseases with skin manifestations. 
Module 7: HBO & The Walking Wounded
A very broad overview of the mechanisms of action of HBO and how it is used with respect to the wounded patient. 
Module 8: Selecting the Right Dressing: Major Dressing Classifications
Learn the appropriate application of different dressings, when to use and not to use certain dressings, what are the advantages/disadvantages of certain dressings. 
Module 9: Other Modalities and Debridement Used in Wound Management 
Learn some of the other treatment options, not already discussed, that wound healers need to know to support patient's desired outcomes, such as: pneumatic compression pumps, hydrotherapy, electrical stimulation, ultrasound, and others.
Debridement Module and Hands-On Practicum
The live course includes a debridement practicum that includes lecture and hands-on practicum, "Debridement: Learn How, When, and Why."
In the debridement practicum you will learn:
Methods of debridement

When a wound may need debridement

Safety concerns related to debridement

The hands-on practicum that follows the lecture will allow you to gain hands-on practice with debridement tools and techniques. 
Principle Faculty and Credentials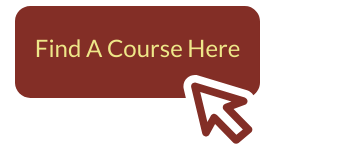 or, Use the PDF Registration Form
Accreditation Statements
Jointly Provided: This activity has been planned and implemented in accordance with the accreditation requirements and policies of the Accreditation Council for Continuing Medical Education (ACCME) through the joint providership of Undersea and Hyperbaric Medical Society and Wound Care Education Partners. The Undersea and Hyperbaric Medical Society is accredited by the ACCME to provide continuing medical education for physicians.
Designation Statement: The Undersea and Hyperbaric Medical Society designates this enduring material for a maximum of 25.5 AMA PRA Category 1 Credit(s)™. Physicians should claim only the credit commensurate with the extent of their participation in the activity.
Full Disclosure Statement
All faculty members and planners participating in continuing medical education activities sponsored by Wound Care Education Partners expected to disclose to the participants any relevant financial relationships with commercial interests. Full disclosure of faculty and planner relevant financial relationships will be made at the activity.
UHMS Disclaimer
The information provided at this CME activity is for Continuing Medical Education purposes only. The lecture content, statements or opinions expressed, however, do not necessarily represent those of the Undersea and Hyperbaric Medical Society (UHMS), its affiliates or its employees.
August 2013 original release.
February 2022 joint accreditation termination date.