Rx Pad
Improving the Health of Your Clinical Practice
Hyperbaric Emergency Procedures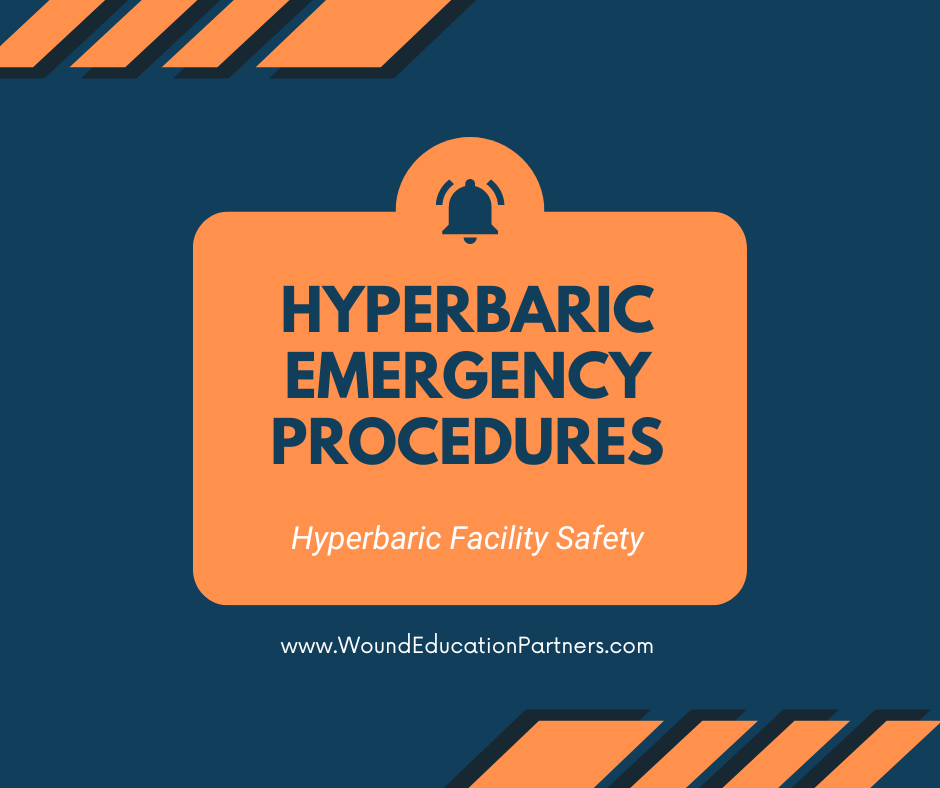 Hyperbaric emergency procedures usually address a variety of problems ranging from mechanical malfunction to medical complications—important events that do not seem to share a common trait but cover a wide range of situations. Such a variable group of events must be discussed in a broad context. This chapter will discuss emergency pro- cedures within the framework of the entire hyperbaric safety program. In this broader context, events that may or may not be emergencies belong together. That is why this dis- cussion will replace the term "emergency procedure" with the term "contingency plan."
The term "risk" expresses the potential for an undesirable event. The risks associated with hyperbaric oxygen therapy (HBOT) are byproducts of the interactions between the environment, equipment, and people. The goal of the hyperbaric safety program is to mitigate risk by placing a variety of loss prevention and loss reduction measures (i.e. controls) over the environment, equipment, and people. Some controls are designed into the equipment or the facility; others are operational in nature. Operational con- trols include standard operating procedures and contingency plans. In a perfect world we would be able to exercise total control over our environment, use equipment that is fail-safe, possess perfect information about the nature of risks, design and implement perfect controls, and we would precisely follow procedures to operate the equipment properly. Because we do not live in a perfect world, incidents (e.g. unsafe conditions, unsafe acts) will occur. Incidents occur when controls are not in place, not adequate, or not used. Some hyperbaric incidents are fairly innocuous and others are mishaps associated with serious injury or death. Because not all incidents can be prevented, there must be post-loss measures such as contingency plans to control the situation and minimize losses (e.g. injuries, equipment damage, downtime) that occur.
The existence of different types of facilities with various staffing levels, patient populations, and equipment necessitates any contingency plan discussion to be expansive enough to cover a multitude of different hyperbaric operations. The safety challenges and needs of each hyperbaric facility will be different. Because it is not possible to cover every foreseeable risk and contingency plan, the goal of this chapter is to illustrate a process by which any hyperbaric safety issue can be analyzed and addressed. The steps involved in the development of safety practices and contingency plans are as follows:
1. Identify the hazards
2. Determine the potential losses these hazards represent, including who or what this will affect (i.e. risk assessment)
3. Determine what controls can be put into place to mitigate the risks
4. Implement these controls
5. Develop a contingency plan in the event the controls are not used or ineffective
6. Practice contingency plans on a regular basis
7. Develop a plan for post-incident analysis, a process also referred to as a retros- pective risk analysis or after-action review (AAR)
---
Learn More About Hyperbaric Facility Safety with our 16-hour CEU Course! Find more details here.
Stay Informed
When you subscribe to the blog, we will send you an e-mail when there are new updates on the site so you wouldn't miss them.
Comments
No comments made yet. Be the first to submit a comment