Welcome to the OPEN registration page for Introduction to Hyperbaric Medicine in San Diego, CA
Course Dates: June 19-22, 2023
This course will provide you with basic training or continuing education in hyperbaric medicine.
This course meets the CMS requirements for physician supervision and billing; and is a precursor to getting the UHMS PATH or ABWM certificate of added qualification.
This intense four-day, 40-hour live course is approved by the UHMS, NBDHMT and ABWH as an Introduction to Hyperbaric Medicine.
Course Overview
This is an intense four day, 40-hour credit course approved by the UHMS, NBDHMT and ABWH as an Introductory Course in Hyperbaric Medicine and intended for a wide audience of health care providers involved in advanced wound care management, including the physician, registered nurse, nurse practitioner, clinical nurse specialist, registered respiratory therapist, physical therapist, physician's assistant, EMT's and paramedics.
Credit Hours: 40
Licenses Eligible for CME/CEUs: MD, DO, DPM (Florida only), RN, LPN, CNS, ARNP, CRT, RRT, RCP, CHT, CHRN
Cost:
[Best Deal] $750 Early Bird (Save $ 150) - Through May 19, 2023
$900 Full Rate - May 20 to June 18, 2023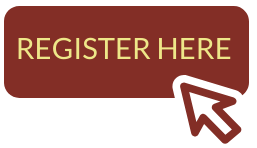 Or, use the PDF Registration Form
Please contact us for group discount pricing (3 or more participants)
Logistics:
Course Hours
The course runs 7am - 6pm each day.
Airport
San Diego International Airport
Nearby Hotels
There are many hotel options in the San Diego area. For a full listing of hotels to meet your needs, please visit the San Diego Tourism Authority website at SanDiego.org.

Where to report for class:

HYPERBARIC MODULAR SYSTEMS, INC.
1663 PACIFIC RIM CT
SAN DIEGO, CA 92154

Questions?
Please contact our customer service with any questions.
Phone: 561-776-6066
Emails: This email address is being protected from spambots. You need JavaScript enabled to view it.
Course Cancellation Policy
If course registrations do not meet the minimum number of attendees, Wound Care Education Partners (WCEP) will cancel the class no less than 30 calendar days prior to the start date of the course; WCEP is not responsible for changes in travel arrangements necessary by any course registrants due to the course cancellation; registrants will be notified of a course cancellation via email, and a notification will be posted on the course webpage. Questions can be directed to This email address is being protected from spambots. You need JavaScript enabled to view it.
REGISTER NOW
Manual Registration
For online registration, you will need a user account on this website and will need to be logged in.
Click Here to Register for a User Account Now
If you already have an account, please log in by clicking the Log In button above. You will find the Register buttons at the bottom of the page once you log in.
Please contact us for group discount pricing (3 or more participants)